The most anticipated esports tournaments this year
The last few years were great for all of us in esports. We attended some amazing events, laughed and cried, supported our teams, and shared some unforgettable memories. We can't wait for all the esports events in 2020!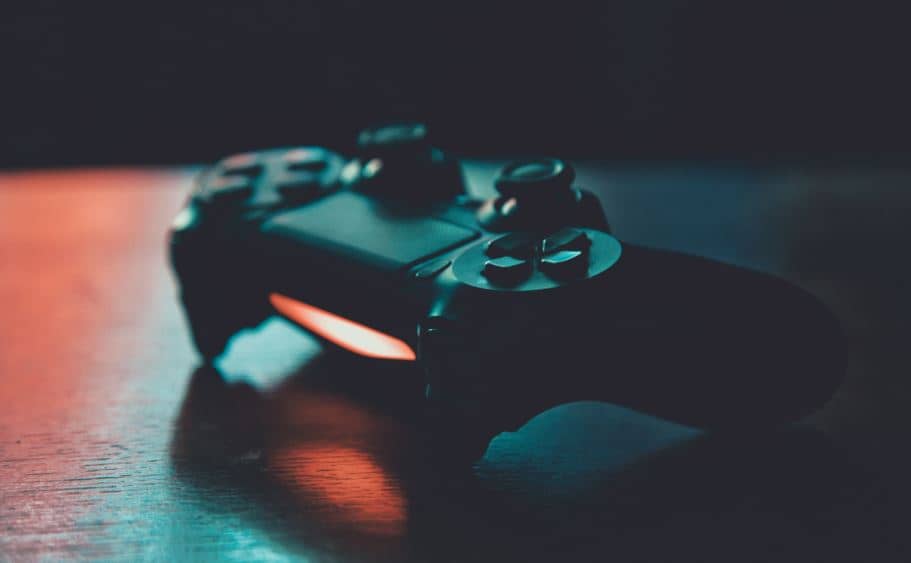 Some time ago, people were arguing if esports is a real sport. The last few years proved that it is. Now we look forward to 2020 and what it will bring us.
Here are the most significant and the most anticipated esports events of the year!
This is 2020 in esports.
---
The International (Dota 2)
The International 2019 became the tournament with the biggest prize pool in the history of esports. As you know 25% of the proceeds of all Battle Pass sales go to The International prize pool. That's one of the reasons why every year the numbers are bigger.

Where. This year The International will be held in Stockholm, Sweden, and will follow the previous year format.
When. August 18 – 23, 2020
Official page.  Here you can find more information about the tournament.
Some tips: When I want to know some details about the tournament I stoke @wykrhm. He always knows everything! Thanks, btw!
The International 2019 Dota 2 Championship Grand Finals: @OGesports versus @TeamLiquid #dota2 #TI9 pic.twitter.com/x6hJv0zwH9

— The International (@dota2ti) August 25, 2019
---
Worlds 2020 (League of Legends)
If you are a League of Legends fan you surely don't want to miss that one. However, if you want to watch it live, be sure you get your tickets on time. 
Where. In 2019 the Worlds Finals was held in Paris, France. The final was very interesting, and surprisingly for many of the fans, FunPlus Phoenix won the trophy.
This year the world's most-watched esports event is going to be held in China and the finals will be held in Shanghai.
When. To be revealed.
Official page. Here you can find more information about the tournament.
Some tips. Don't forget to watch the promo video on the official website. It's great as always!
"Before this, a lot of people said that a mid laner that played my playstyle doesn't deserve to win the championship, but I think I finally proved that I deserved it." –@Doinbmid

Read 'FLY PHOENIX FLY' by @MeanMisterKien at: https://t.co/dYAg1eKRNG

— LoL Esports (@lolesports) November 10, 2019
---
EPL, IEM (CS:GO)
We could write a whole blog post just for CS:GO! There are so many great CS:GO tournaments over the year that I don't know where to begin!
Of course, try to attend (or watch) the tournaments from the IEM series and the Major Championships.
The atmosphere in Katowice, Poland is always indescribable. We can't wait for ESL One Rio and ESL One Cologne, too.
Here you can find more information about all Major Championships.
😎 Did you know that #IEM 🇵🇱 Katowice 2020 will be our 78th event dating back to 2007?

🏆 Since the early days we've always ensured our elite gamers compete on the best systems possible.

🛒https://t.co/e094b5xNTu pic.twitter.com/HKzNdv6WBc

— Intel® Extreme Masters (@IEM) January 17, 2020
---
Fortnite World Cup
Some time ago, we witnessed a phenomenon in gaming history. Fortnite changed the Battle Royale genre forever. Many thought that it wouldn't become a competitive esports, but they were wrong.
In 2019 we witnessed the first Fortnite World Cup with a prize pool of 30 million US dollars across the various competitions. 
Where and when. There isn't official information, yet. However, we expect it during the summer like last year.
Official page. Here you can find more information about the tournament.
The final game of the 2019 #FortniteWorldCup is won by @crue1x. Prior to this game @bugha was 15 points clear and he showed up again here playing with a smile on his face. pic.twitter.com/mYbYeL4aay

— Fortnite Competitive (@FNCompetitive) July 28, 2019
---
Fifa eWorld Cup
If you are a football fan, you shouldn't miss the eWorld Cup. 
Where and when. The biggest Fifa tournament of the year FIFA eWorld Cup will take place in London, UK at the beginning of August 2020. 
Official page. Here you can find more information about the tournament.
👀 We'll find out the #FIFAeClubWorldCup groups tomorrow

🔎 Here's an overview of how the draw will work pic.twitter.com/ZeoreJ8c9y

— FIFAe (@FIFAe) January 20, 2020
---
2020 will bring us also yet another DreamHack series, BlizzCon, Evo 2020 Championship Series, and many more exciting events.
Smite, Hearthstone, Paladins, Warcraft III, World of Warcraft, Rainbow Six Siege, PUBG, Quake, Artifact, Rocket League, StarCraft II, Overwatch, Heroes of the Storm and Call of Duty are just some of the esports, that will give us unforgettable memories in 2020.
That's it esports fans! There's an amazing year up to come. 
---
Fancy a chat? Find us on social media.
More intriguing articles are coming soon.