Results of the Qualifiers and Finals
All the qualifiers of the Pack Rivalry have been played. Below you can check out the Top 3 players from each qualifier that moves on to the playoffs. Finally the 16th player has been found! halohalo has been chosen from all the participants of the qualifiers. Now, all of them will have to face the other pack members in order to become the strongest pack of the LionZ. Which one has the best players and how will they prepare for the their opponents? Check them out below and make your guess in the comments. Together with our LionZ casters you will find out which pack will take the victory.
Make sure to tune in and cheer for your favourite pack!
Date: 26.06.2021
Time: 16:00 CEST
Twitch: DenimBlue7
After the five LionZ packs have been formed they had to compete against each other to determine which pack member is the strongest. After Taki rushed through the Winner Bracket of the Pack Rivalry, he had to face Flix in the finals. Flix fought his way all through the Lower Bracket and managed to take down every opponent. But it wasn't quite enough to take down Taki. Although it was a tough matchup for both, Taki managed to take the win!
Congratulations to you Taki, and of course to all the other players who participated in the Pack Rivlary Finals! It was an amazing event with the LionZ casters DenimBlue, Brownartist and Kuma, who did an awesome job!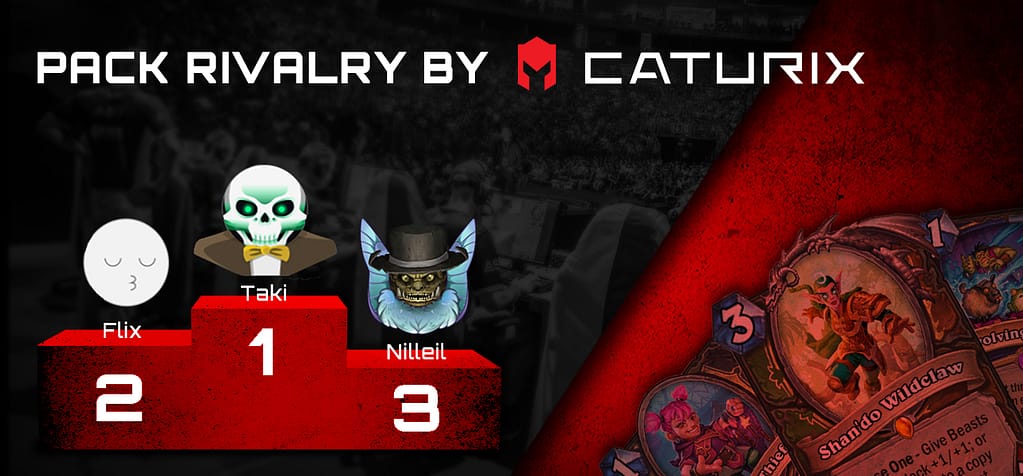 The Pack Rivalry was a first try and there might be more coming. I am really looking forward on what the future holds. So stay tuned and maybe you will soon hear something new that is in the making.
CATURIX
One tribe. One passion.
Your CATURIX